Daddy B. Nice's CD Reviews March 2020
March 8, 2020
DAVID BRINSTON: I'm An O.G. (Ecko Records)
Three Stars *** Solid. The artist's fans will enjoy.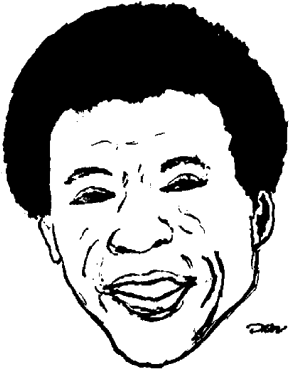 "David Brinston is undergoing a full-blown, career revitalization," your Daddy B. Nice wrote, announcing Brinston's new album KITTY WHIPPED a year and a half ago. Brinston had just released SIDEPIECE MOTEL the year before, garnering a 4-star "Distinguished Effort" CD review, and KITTY WHIPPED was even better, collecting a rare 5-star "Southern Soul Heaven" designation. (See "Tidbits" section of the 21st Century David Brinston Artist Guide for both reviews.)
David's new album I'M AN O.G. marks a return to earth of sorts. Not as dazzling as selected tracks from SIDEPIECE MOTEL, nor as brilliant across-the-board, top-to-bottom, as KITTY WHIPPED, I'M AN O.G. nevertheless captures one of southern soul's "old guys" recording relevant music in the twilight of his career.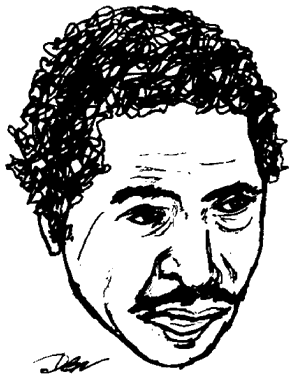 To gauge how special that achievement is, consider for a moment other older luminaries of the chitlin' circuit. Bobby Rush hasn't recorded a southern soul album since NIGHT FISHING. Latimore hasn't released any new music since BACK 'ATCHA. Theodis Ealey occasionally releases a single (usually a collaboration with a younger artist or group), but–like Lat' and Rush–no new albums in over a decade. Wilson Meadows and Carl Sims record a song now and then just to keep the fires flickering, while Peggy Scott-Adams and Shirley Brown have stopped recording entirely.
One can only assume that David Brinston's association with his label, Ecko Records out of Memphis, has benefited him greatly in that regard, although ultimately the credit for the perseverance is deservedly his. The best tracks on I'm An O.G., however, owe much to Ecko: the guitar work by John Ward that elevates the ultra-slow title ballad "I'm An O.G." to a higher artistic level; or the typically-charming, chitlin' circuit-inspired lyrics by John Cummings (co-written by John Ward), a longtime Ecko house writer, that transport "I'm Hot In Mississippi" to another level.
In "I'm Hot In Mississippi" Cummings summarizes Brinston's alleged liaisons by rhyming female names (the girlfriends) with their Mississippi locales. In "I'm An O.G.," Ward adds layers of deep-soul texture by using two guitars, one a lead guitar (a Fender Stratocaster) in an out-of-phase position (between lead and middle pickups) to achieve a "clean" amp sound while supplementing it with another guitar with a tremelo effect often used for rhythm guitar and playing chords. The effect is magical, at times like the feeling you used to get listening to a Rock & Roll or R&B classic.
John Ward also contributes greatly to the success of "I Didn't Know You Was a Freak Like That"–especially the "Club Mix"–with an arrangement (with layered guitar-chording and brass) that pirouettes magically around the dominant bass line. "I'm Getting You Ready" boasts a seductive rhythm track and a fine, anthem-like chorus. "Diamond In The Middle," one of the niftiest slang-terms invented for the vagina, reprises one of Brinston's rare, non-Ecko releases (Back On Track, Delta Down) from 2014. "This Is The Real Blues" isn't as singularly effective as "I Drinks My Whiskey" from SIDEPIECE MOTEL, but with his inimitable style Brinston spins a straight-blues vehicle better than just about anyone besides Bobby Rush.
Granted, there are just as many disposable songs as there are keepers onI'M AN O.G., and fans may want to pick and choose mp3's in order to get the biggest bang for their buck. For a full-album experience of Brinston at his best, I still recommend 2018's Kitty Whipped, which is looking in retrospect like the finest album of David's later career. Still and all, at a time when the genre is exploding with fan interest, new artists and stylistic experimentation, I'M AN O.G. is an astute and much-needed reminder of what southern soul music (and southern-soul singing) is really all about.
–Daddy B. Nice
Buy David Brinston's I'M AN O.G. album at Apple.
Buy David Brinston's I'M AN O.G. album at Amazon.
See Daddy B. Nice's Artist Guide to David Brinston.
---
---
Feedback, comments, information or questions for Daddy B. Nice?
Write to: daddybnice@southernsoulrnb.com