Daddy B. Nice's CD Reviews June 2020
June 21, 2020
SHEBA POTTS-WRIGHT: So Damn Good (Ecko)
Five Stars ***** Can't Miss. Pure Southern Soul Heaven.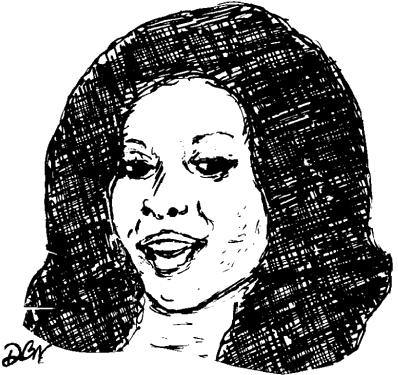 I have to admit I was initially skeptical about So Damn Good,Sheba Potts-Wright's first album of new material since 2014's I CAME TO GET DOWN. Sheba released six LP's in the first decade of the new century but dropped off to only three (with one being a "greatest hits" collection) in the last decade. It was beginning to look as if Sheba had lost her edge and/or ambition, and tempting to consign her to the many has-been's left by the wayside from contemporary southern soul's break-out decade (2000-2010).
When the first single from the new album—the title cut "So Damn Good"—appeared, my response was lukewarm. The song was solid, yet it was also overly-familiar to anyone accustomed to Sheba's prior material, and I remained relatively unenthusiastic.
But when the second single—"Operate On Me"—came out, I was impressed by its commercial (for lack of a better word) simplicity and directness, a quality that had also been present to a lesser degree in "So Damn Good". Produced by Sir Charles Jones (surprise, huh!), "Operate On Me" was an eye-opener, a game-changer. The "pop" side of southern soul rather than the "bluesy" side. This song was radio-friendly in a big way.
Then I began to listen to the album as a whole. I played it at work, often in the background while carrying on business-at-hand, coming back to it in the pauses, and the first cut to grab my attention was the cover of Etta James' "I'd Rather Go Blind".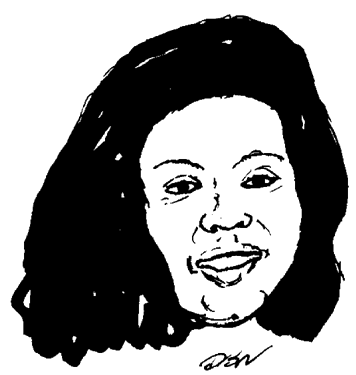 Being a straight-ahead cover track, I wasn't expecting much. Nor had I forgotten that just a couple of years back, I'd lauded Karen Wolfe's redo's of the uber-classic in "That Chick Ain't Me" and subsequently "That Bitch Ain't Me".
And yet, every time Sheba's "I'd Rather Go Blind" played, my ears perked. First, it was enjoyable in the most pure sense. Second, Sheba entirely took the song over. She sang it as casually as if she were sipping coffee at your kitchen counter. No hyperbole. Just slow-burning passion and worldly wisdom delivered by a southern soul journey-woman, a word I use in the most positive sense to describe a singer whose every syllable is infused with technique and tradition.
Then more tracks began to emerge, their hooks increasingly "hooky". "Because Of You," listed in the liner credits as "Nothing But Love," was such a song. "One Lover To Another" was another. In "One Lover To Another" as in "So Damn Good," the lyrics seemed at times to be too over-the-top in their willingness to please the male partner. But the overall effect was to make the album more bubbly and positive, more like the flirtatious and hedonistic Sheba of old.
Ultimately, I was left with this conclusion. There's a lot of music on this album, and nary a bad cut. "One Freak To Another," which ends the set, epitomizes the concept of the set: good times—one might almost say appreciative times–with the male species. And musically, it would be hard to imagine anything more enticing and tuneful. Producer John Ward has never been more masterful. The "bottoms" and "tops" of the instrumental tracks mesh perfectly and provide the perfect backdrop for Potts-Wrights' southern-sugared-lemonade vocals.
"I'm A Cougar" and the quasi-bluesy "Just Be Yourself" are the closest Sheba gets to the blues, and they're fairly upbeat besides. And in retrospect, that may be a good thing. "I Don't Give It Away," "You Did The Right Thing," "Lifetime Man"… They're all good numbers, and they all lean to the "soul" side of southern soul, like Sheba, Potts-Wright's self-titled debut. Although they may not all be hit singles, they're exceedingly listenable, and taken together they're a CD lover's dream.
Here's my take.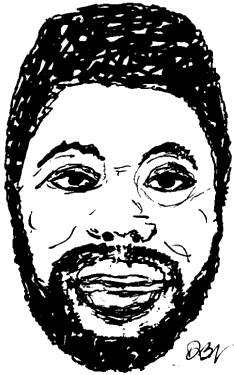 Encouraged almost immediately upon her initial success to double back and adhere to the blues tradition represented by her father, Memphis bluesman Robert "Dr. Feelgood" Potts, Sheba has published CD's more or less divided between soul and straight blues. And yet, up until now Sheba Potts-Wright has never put out an album of such acutely-honed, radio-friendly material.
And while Sheba has recorded a "Best Of" collection including such career-defining and bluesy singles as "Private Fishing Hole" and "I Can Bagg It Up," she has never been able to surpass the pop luminosity of "Slow Roll It," "Lipstick On His Pants" and "I Caught You" from Sheba, her stunning debut.
So Damn Good comes very close to replicating that album and re-establishes Potts-Wright as one of the top vocalists of her generation.
–Daddy B. Nice
Buy Sheba Potts-Wright's new SO DAMN GOOD album at Amazon.
Read more about Sheba in Daddy B. Nice's Artist Guide to Sheba Potts-Wright.
---
---
June 1, 2020
DEE DEE SIMON: Ahh Hell Queen Dee (Dream, Babyboy Publishing, Charlene Music Publishing)
Three Stars *** Solid. The artist's fans will enjoy.

As southern soul music grows in popularity, more aspiring R&B artists are casting inquisitive glances at the sub-genre and thinking about the possibilities. Right now southern soul has the insider buzz of early Motown. After all, it is a "smaller pond" than mainstream R&B in which to become a "big fish".
If that sounds cynical, it's not meant to be. Disappointment is more appropriate. Attracting performers who might otherwise be making it (or trying to make it) on the urban and hiphop circuits is a boon in talent for southern soul music, but there's a down side. We now have to worry about losing those artists.
Of course, when you talk about artists crossing from previous genres, the majority of southern soul artists who leave go back to gospel, like Al Green and Peggy Scott-Adams. But now we're beginning to see young people crossover from urban/hiphop to southern soul and vice versa.
Dee Dee Simon's "Walk That Dog" (#6 February 2019) and "Big Gun" (#9 September 2019) both charted here and might have been ranked higher, were it not for their very facility and ease of technique raising a red flag. Would the five-octave, already-much-decorated Simon get stuck in that revolving "crossover" door?
Dee Dee Simon made an impression with southern soul fans not only for her vocal agility, but with the great voice-overs in "Big Gun" and "Walk That Dog" ("I don't want no dog/ That's been in every yard/ You know what I'm sayin'?") She seemed instantly comfortable in the genre's patois. In heft, clarity and directness, Simon was reminiscent of a young Sheba Potts-Wright; in her smooth delivery, Sweet Angel.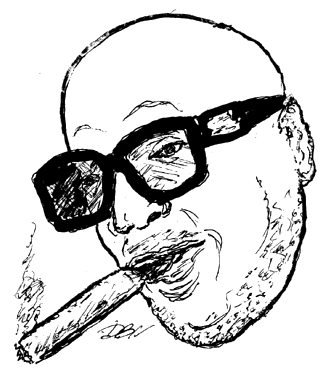 But right now I'd rate the chances of Dee Dee Simon staying with southern soul slim. Her most recent singles are solid urban-smooth. Dee Dee is a musical friend of 2 Buck Chuck, who gained favorable review here a couple of years ago, during which time he reverted to an urban format in a subsequent release. The review was a cautionary one, praising his "2 Buck Chuck" debut EP and urging him to stick with the southern soul. Sadly, he hasn't released any southern soul since.
Dee Dee's new single, "Halfway," is definitely and definitively not southern soul. It's not on Dee Dee's new album, Ahh Hell Queen Dee, and that's good because the contrast in styles is stark. But what will surprise avid southern soul fans about this album is the mingling of two styles–southern soul and urban/electronic/funk–that beget distinctly opposing audiences. If you want melody, story and heart, you go to southern soul. If you want technically-impressive vocals and state-of-the-art instrumental tracks, you go to mainstream R&B. The two don't mix: they're like oil and water.
However, Dee Dee Simon has another song, "Da Fire," that straddles both styles and just missed coming in with a number-one bullet on the southern soul charts earlier this year:
************
Daddy B. Nice's Top 10 "BREAKING" Southern Soul Singles For. . .
——-FEBRUARY 2020——-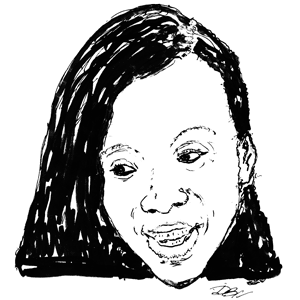 2. "Da Fire"—–Dee Dee Simon
The multi-talented Bay area diva strikes gold with an Isley-inspired tune instructing her enamored to "Put your wood in my fire/ 'Cause, baby, my flame is running low."
Listen to Dee Dee Simon singing "Da Fire" on YouTube.
*************
In April of this year Arthur Young was awarded a 4-star review for his four-song "Funky Forty" debut EP, and that was largely on the basis of only two tremendously popular songs, "Funky Forty" and "Stroking". If Dee Dee Simon had released a similarly scaled-down EP, including "Big Gun," "Walk That Dog," "Upgrade" and the extraordinary "Da Fire" instead of the album she did put out, the ten-song CD Ahh Hell Queen Dee, she would have garnered a 4-star– perhaps even a 5-star rating.
What ruins Simon's much-hyped and long-awaited CD–for southern soul fans, at least–is the inclusion of incompatible material. I was actually doubly disappointed: first, because there are no new southern soul tunes of note (with one exception to be discussed later); and second, because I was under the impression Ahh Hell Queen Dee would be a southern soul debut. The tunes I already knew as successful southern soul singles are there, intact, but what I expected to be a bagful of new southern soul singles turns out to be something quite different.
Personally, your Daddy B. Nice would like to prescribe Dee Dee Simon a daily afternoon dose of southern soul radio. But here I'm betraying my annoyance with trying to play the CD as a whole, the same irritation I presume is experienced by the die-hard, urban-funk fan who doesn't want to hear any southern soul. The point is, it would have been far better for Dee Dee to present her southern soul songs in a generous EP and throw everything else out. (Or if that's a little harsh. Package for a different audience?)
"Dee Dee Slide" samples an early–almost Sugarhill-early–era rap. It's Afrika Bambaataa-percussive. It doesn't work as southern soul, and it's no fun to listen to, unless you're into history. "I Can't Leave Him Alone" is terrible. Who needs to live 80's and 90's funk over again? It's like Dee Dee has lifted her backing band out of a time capsule.
"Put It On Him" is the one new song that might qualify as a southern soul single. Dee Dee can sing southern soul when she puts her mind to it. Both the foreground and background vocal tracks are excellent. Like the other "greats" (chops-wise) before her, she's restrained (think Bobby Blue Bland), leaving her technique and power implied. And not to forget: the light zydeco button accordion is an endearing touch.
But then, back to the common-denominator funk with "Slow Motion". Again, the listener is yanked into another musical genre–with a backing band so vintage it's wrapped in vacuum-seal. "Shake That Derrier" is more of the same, a smooth-jazzy, percussive arrangement and a slick, urban vocal. Funk inspiration doesn't have to come this freeze-dried.
For a look at a tune that qualifies as southern soul because it is doing something original with "funk," check out Chrissy Luvz's new jam, "I Sing Da Blues". Of course, an even more well-known example of funk transformed into southern soul, (and one composed by a legendary southern soul songwriter, Floyd Hamberlin), is Nellie "Tiger" Travis's "Mr. Sexy Man". It can be done.
But in the end, to cross-over and back-and-forth with urban/smooth and urban/funk betrays an underlying disrespect for southern soul music. Like, what? You can't get a whole album of southern soul together? With her formidable talents, Dee Dee Simon could easily do just about any southern soul LP project imaginable. The only new song on Ahh Hell Queen Dee that truly qualifies as southern soul, "Put It On Him," more than proves that.
–Daddy B. Nice
Buy Dee Dee Simon's new southern soul debut album AHH HELL QUEEN DEE at Payhip.
---
---
Feedback, comments, information or questions for Daddy B. Nice?
Write to: daddybnice@southernsoulrnb.com