Daddy B. Nice's CD Reviews July 2020
July 20, 2020
JETER JONES: Mufassa (Music Access)
Five Stars ***** Can't Miss. Pure Southern Soul Heaven.
It's easy to forget, but one of the defining characteristics of southern soul music is its modesty. This goes all the way back to Johnnie Taylor and Tyrone Davis, whose hits didn't bowl anyone over technically. (Taylor's "Good Love" is an exception and also borderline southern soul, although nowadays, the way the music has changed, "Good Love" would be considered mainstream southern soul.)
Today's audiences are so used to show-boating, be it by the vocalist or the producer, that they often are bewildered by the casualness, the ordinariness, of southern soul. Southern soul may sound gentle, for lack of a better term. Often, a song or two doesn't do the job.
Accustomed to the hyperbole and technical wizardry of contemporary hiphop and urban R&B, strangers to southern soul expect to be "blown away" by spectacular productions and over-wrought (listen-to-me-I'm-technically-the-best) vocals. What these tentative newcomers to the genre often fail to understand is the volume—the sheer numbers—of southern soul songs, which as a totality reflect and refract off one another like a school of myriad fish in the ocean. So what the newcomer assumes are isolated instances (as they might be in the North) are actually songs throbbing with meaning from within a multitude of musical kin.
And in this southern soul perfectly mirrors the rock and roll and Motown-through-Stax, rhythm and blues classics of the sixties and early seventies (and also early rap and hiphop of the late eighties and nineties, which sampled those tunes). Take any two or three songs from today's Top 10 Southern Soul and they have more in common with a typical line-up from those earlier genres than they do with contemporary hiphop/R&B. So—for example—Little Eva's "Locomotion," The Teddy Bears' (Phil Spector's first group) "To Know Him Is To Love Him", and Puff Daddy's & Faith Evans' "I'll Be Missing You"—all from diverse genres and time frames—are the kinds of songs southern soul emulates: the "golden mean," or what your Daddy B Nice often calls "the sweet spot of southern soul".
Jeter Jones understands all this well. Like his predecessors in southern soul, he doesn't sing to draw attention to himself but to get the song across. His new album Mufassa is a smorgasbord of low-key and self-contained tunes with no other object than to fascinate and pleasure, and in this he succeeds. Great cover art, by the way—Jones in a gold-plated, chain-link, Game of Thrones-style helmet.
"Mufassa" is very like Jeter's last album, "Dhis Him," in that there's a lot of variety. That, by the way, is a by-product of Jeter's blossoming, mid-life career. He has no fear of going anywhere musically (thus the variety), even as he remains "Jeter," i.e. accessible, hook-driven and radio-friendly. And although "Dhis Him" remains the permanent showcase for "Black Horse," a song as primal as Sir Charles Jones' "It's Friday,"Mufassa as a whole may actually be better.
Many of the tracks on this album are familiar to fans who've witnessed them charting over the past year in Daddy B Nice's Top 10 Singles:"Mind Playing Tricks On Me" being only the latest at #2 in June.
"Everybody should give "Mind Playing Tricks On Me" to their rap and hiphop-loving friends," said the capsule review. "It'll blow their minds while giving them an instant vision of what southern soul is."
Based on the Geto Boy's classic of the same name, this song is fascinating on a number of counts. It's very like–and to some extent an extension of–a track from Dhis Him with similar tempo, chord changes and vocal: "Ain't Gone Cheat No More."
"Mind Playing Tricks On Me" also marks the debut of a new producer on a Jeter Jones project, Chris "Bubba" Washington, although Ronald "Slack" Jefferson gets credit for most of the songs on the set. The leader of The Perfect Blend Band, Jeter's back-up band, does a magnificent job, referring back to the rap original's melodic hook but softening it with an entirely different—almost blue-grassy—acoustic arrangement.
Finally, "Mind Playing Tricks On Me" fares far better than "Candy," another cover of a vintage classic that Jeter sings with Sir Charles Jones on yet another summer-of-2020 Jones release, "The Jones Boyz: 2 Kings."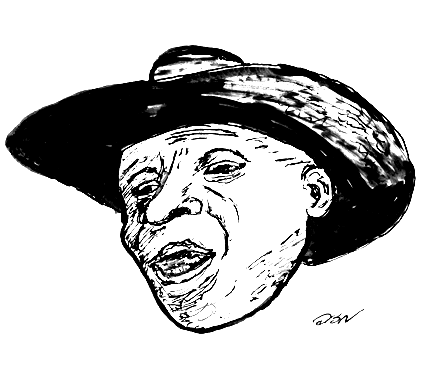 "(Can You) Back It Up," the duet with Best Male Vocalist of 2019 winner R.T. Taylor, sounds even better than it did when it charted. The track seemed a little thin then, and that went for Taylor's vocal too, unfamiliar as he was at the time. But but after listening to R.T.'s great new full-length album "The Mule Man" for a couple of months, Taylor's vocal also sounds fuller. Tasha Mac contributes.
"We Come To Party," with a just-published YouTube video, sounds like a venerable classic, its come-hither, low-key vocal and gut-bucket percussion made more irresistible encased in an album format (not to mention a great video). Jones' voice-over patter, delivered in a low whisper, adds zest. A wonderfully-realistic stream-of-consciousness takes effect.
Listen to Jeter Jones singing "We Come To Party" on YouTube.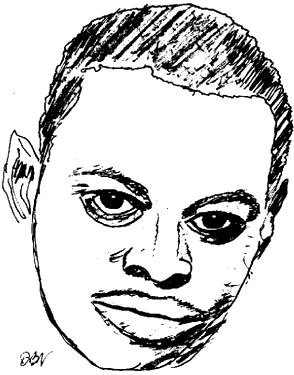 Jeter also provides scintillating reworkings of Sir Charles Jones' exceptional single "Soul Brothers Moonshine"and Itz Karma's "I Like Da Way," originally written for her by Jeter. "Soul Brothers Moonshine," in which Charles assists, is one of the finest cuts on the album. The mysterious third voice on the track is R&B Pooh, a recent Jeter Jones discovery.
And these songs only touch the surface. "Mufassa" includes three other tunes that have already charted here and gained notice across the country: ."Clockwise," with Gary Jenkins, "Package" and "Old Back Road," with Addison Jones & Chalie Boy (and also a great video) all of which sound far better than they did on their original releases months ago.
Of a handful of new, never-before-heard tracks, I recommend "You Know I Miss You," a Peter Gabriel-like ballad although I hesitate to compare it to Gabriel or "Solsbury Hill" (even though it's an accurate description) because the tune owes even more to Jeter's humble (here's that modesty again) but powerful "Country Girl," a breakthrough single from the "Trail Ride Certified" album.
–Daddy B. Nice
Buy Jeter Jones' Mufassa album (mp3 or audio) at Amazon.
Listen to all the tracks from Jeter Jones' new MUFASSA album on YouTube.
Buy Jeter Jone's new MUFASSA album at Apple.
Find Jeter Jones' charted singles in Daddy B Nice's Comprehensive Index.
---
---
Feedback, comments, information or questions for Daddy B. Nice?
Write to: daddybnice@southernsoulrnb.com