Daddy B. Nice's CD Reviews January 2021
January 1, 2021
BEAT FLIPPA: P.O.T.Y. (Producer of the Year) (Ross Music/Music Access)
Five Stars ***** Can't Miss. Pure Southern Soul Heaven.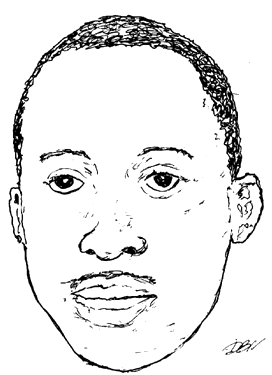 From 2014 to 2016, a young Baton Rouge producer named Daniel Ross (aka The Beat Flippa) released four ground-breaking albums that changed the course of contemporary southern soul:
Pokey Bear's Josephine Son Pokey
The Louisiana Blues Brothas' Love On The Bayou
Beat Flippa's I Got the Blues, Vol. 1
and Beat Flippa's I Got the Blues, Vol. 2
The titles gave away Flippa's origins. A producer specializing in hiphop, he hadn't always HAD the blues.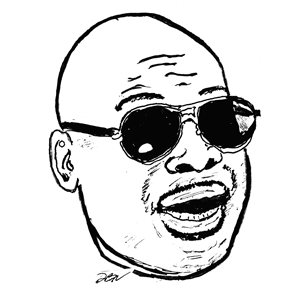 The quartet of albums introduced the southern soul audience to a queue of unknown or under-appreciated Gulf-Coast recording artists who have gone on to become the backbone of the industry: Pokey Bear with his mega-hit, "My Sidepiece," singer/guitarist Tyree Neal and reedy vocalist Adrian Bagher (Pokey's Louisiana Blues Brothas' mates), one-time-hitmaker Cupid, nearly-forgotten "Monkey Talk"-singer Stephanie McDee and soon-to-be-southern-soul-heaven-bound Big Cynthia.
In addition, Ross introduced fans to a slew of performers who have gone on to make names for themselves: Veronica Ra'elle, Rosalyn Candy, Isaac J, Vince Hutchison, Miss Portia, Laylla Fox, Mz. Pat, Lysa, Deacon Dukes, Sharnette Hyter, Coldrank, Sweet Nay and more.
Answering the time-honored question, "What have you done for me lately?", Beat Flippa now returns with a 27-track sampler entitled Producer Of The Year. It's impossible to do justice to the abundance of material.
Previously-released singles make up one strain of the contents: Ghetto Cowboy's "Can I Take You Home" featuring Tucka, Cupid's "In The Morning" (in which he tells his mate she's "gonna be sore"), Omar Cunningham's melody-rich "My Bed" and J-Fitz's amusing "I Could've Stayed Home," in which he complains he could've watched TV for all the action he received from his love interest.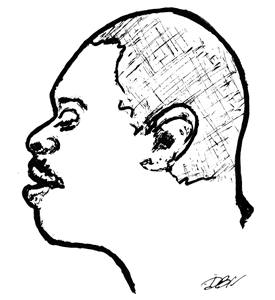 New, potentially "hit" singles make another: Hisyde and a never-better Avail Hollywood, who steals the show on the rousing "Is It Ova?" (DBN's #1-ranked December single); "Nose Wide Open," in which Benito and Lady Q trade gritty, amorous barbs; "We Steppin'" by funky new singer Derrick (Son of Jody) Salter; Sir Charles Jones' tasteful and delicate "Tell Me, Is It Love?"; the tongue-in-cheek-scandalous "No Drawers On" by Lil' Jimmie, which in a liner-notes typo is memorialized as "No Drawls On," meaning no slow-and-lazy, country-western speech; and Fat Daddy and Magic One's "99 Problems," not to be confused with Adrian Bagher's first single "Around The Corner: 99 Problems".
Songs by established guest artists make up yet another segment of the set: "Turn That Thing Around" by Ghetto Cowboy; Magic One's winsome "Mind Made Up"; Pokey Bear and O.B. Buchana's duet on the rollicking "Hate On"; Wilson Meadow's scorching, funk-influenced "We Doin' Alright," including the refreshing (for Meadows) addition of female background; "Is It Real?" a surprising out-take from the late and sorely missed Bishop Bullwinkle; a straight-ahead ballad by super-balladeer Donny Ray, as conventional as the rest of the tracks are innovative; "Leaving You For Me," a mid-tempo reflection from Sir Charles Jones; and Mose Stovall's male-obsessive "I've Got A Thing For You".
And there is still more: new work by Choppa Law, Isaac J, Tyree Neal, Jeter Jones, Napoleon Demps, Veronica Ra'elle and two, newer-to-the-scene divas in The Lady Songbird Jinda and Tip The Singer.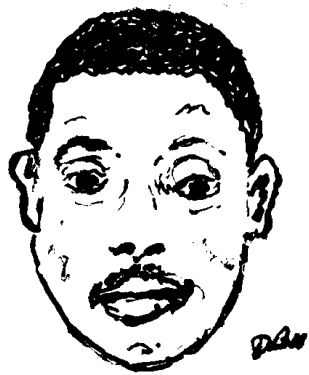 Fellow Louisiana producers Highway Heavy (who also appears here) and Ronald "Slack" Jefferson have been the producers of note in southern soul over the last two or three years, with Jefferson gaining honors as the best in the business of late. But listening to the "bottom" Flippa super-charges his tracks with, I realized what I have missed at times—and I stress "at times"—in Slack's productions. Booming bass and drums, and also the little treble-clef details that add depth (essentially more "bottom") and resonance to a song.
(Listen to Beat Flippa's production of Hisyde's "Is It Ova?" on YouTube.)
And Beat Flippa is having none of it. Spurred to action by his competitors, he's dropped an album that surpasses anything ever seen or heard in southern soul. If anyone has any doubt that southern soul music is the best new American music since Motown, with all of its vibrancy and swagger, he or she only needs to listen to the sounds contained on this rare and sprawling album.
–Daddy B. Nice
Listen to all the tracks from Beat Flippa's P.O.T.Y. album on YouTube.
Buy Beat Flippa's new P.O.T.Y. album and mp3's at Amazon.
Buy Beat Flippa's new P.O.T.Y. album and mp3's at Apple.
---
---
Feedback, comments, information or questions for Daddy B. Nice?
Write to: daddybnice@southernsoulrnb.com