Daddy B. Nice's CD Reviews January 2020
January 26, 2020
AVAIL HOLLYWOOD: Black Locomotive (Avail Hollywood / AvailMusic-Nlightnrecords).
Four Stars **** Distinguished effort. Should please old fans and gain new.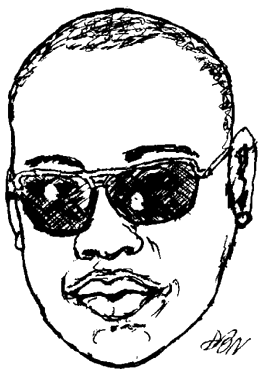 Avail Hollywood's 2019 album Still King marked a major step forward for the unique tenor with the hard-to-define style. Known for his problem-drinking hit singles like "Drinking Again," "Wasted," "Rehab" and "Rehab Ain't Working"–songs that plunged into emotional darkness and resurfaced with a singular soulfulness not heard in quite the same fashion on the southern soul circuit before–the album painted a broader canvas, incorporating domestic joys and sexual pleasures. Not that Hollywood hadn't recorded other themes before ("Club In The Woods," "Fatal Attraction," "Country Road," "A Little Age On It"). But prior to STILL KING those tunes hadn't carried the heft of the drinking songs. Suddenly Hollywood was singing emotionally-convincing material on a wide range of subjects: "Girl, You Bad," "Unbelievable Booty," "Don't Rush" and "DJ Let Me Grind On Her".
Avail's new album, Black Locomotive, continues this remarkable artistic maturation. The two songs that open the album, the punchy, guitar-driven "Box Top Chevy (Deep In The Woods)" and the orchestral-sounding, mid-tempo, lullaby-like "Love Train," are surefire crowd-pleasers and potential hit singles. The latter would have been better served with the album title "Black Locomotive," but that is easily overlooked. Watch for one or both of these tunes on Daddy B. Nice's Top 10 Southern Soul Singles for February 2020. If they're any indication of what's to come, we're in for a marvelous year to come in southern soul.
Listen to Avail Hollywood singing "Box Top Chevy" on YouTube.
Listen to Avail Hollywood singing "Love Train" on YouTube.
Nor does the balance of the set disappoint. The ballads "Stop Playing With My Emotions" and "Temporary Nigga" combine worthy lyrics with first-rate vocals and production. What does Avail Hollywood's "Got To Get It" have in common with another new single by Narvell Echols called "Country Folks Party"? They both share the iconic horn riff (from KC & The Sunshine's Band "Boogie Shoes") used by Floyd Hamberlin to great effect in Nellie "Tiger" Travis's "If I Back It Up".
"This Hit For The Grown Folks" is a novelty tune with nifty special effects including a cartoon-character-like voice over. "The Grass Ain't Greener (But Sometimes)" is a Hollywood ballad with a simple message: Sometimes it is greener. "That Was The Liquor Talking" mines Avail's specialty, the ballad, extracting a surprisingly strong message of apology. The instrumental track and production are sure-handed and impressively distinct. as they are throughout. Finally, "Box Top Chevy (Music Mix)" reprises the opening track with its influences made more prominent: namely Curtis Mayfield's beloved masterpiece, "Diamond In The Back". And like Curtis, we can…
"Just be thankful
For what Avail's got".
–Daddy B. Nice
Listen to all the tracks from Avail Hollywood's new Black Locomotive album on YouTube.
Download all the songs from Avail Hollywood's Black Locomotive album at CD Baby.
---
---
Feedback, comments, information or questions for Daddy B. Nice?
Write to: daddybnice@southernsoulrnb.com