Daddy B. Nice's CD Reviews February 2021
February 1, 2021
Double Review: Jeter Jones, Jaye Hammer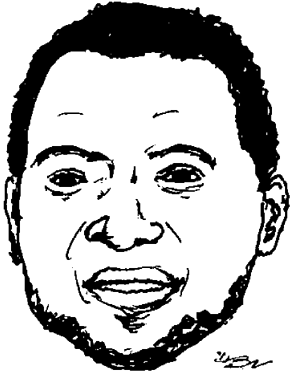 Jeter Jones & Various Artists: Da Fish Grease Friday (Music Matters Entertainment / SRG/ILS Group):
Four Stars **** Distinguished effort. Should please old fans and gain new. 
I grew up in an overwhelmingly Catholic parish where we ate fish sticks or tomato soup on Fridays. One Friday noon hour one of the strongest boys in the class ran into school from the playground and pushed his hand right through the glass of a swinging door, cutting his main artery. Blood geysered up, hitting the ceiling of the corridor outside the lunch room and bathing the floor tiles in red. We didn't have fish that day; we had tomato soup.
I don't know what Jeter Jones' "fish grease" story is, and his new sampler, FISH GREASE FRIDAY doesn't offer any hints, although the flex pipe pouring fish oil into a big vat on the CD cover promises something really "greasy," which could mean funky or trashy, although the album is anything but.
Originally scheduled for a 2020 publication in a crowded release calendar along with Jeter Jones' new solo album MUFASSA and Jeter's collaboration with Sir Charles Jones, JONEZ BOYS: TWO KINGS, Jeter subsequently held back FISH GREASE FRIDAY to kick off 2021.
The set is a sampler of all new material showcasing Jeter and the group of young performers—King South, R&B Pooh and Volton Wright primarily—whom he and producer Ronald "Slack" Jefferson have mentored since the appearance of SLACK: MY MUSIC, MY FRIENDS in 2019. (Many other producers and writers contributed to the project, a fact I learned more from YouTube than my hard copy, and that may have also caused delay.)
Joining them is an eclectic mix of guest artists including Karen Wolfe, Crystal Thomas, JD (not to be confused with new artist JL), Dawg, DJ Big Tony, DeShay, Jack Gaspard, Rhomey Rhone, Stan Butler, Mr. Smoke, Nadia Price and H-Town alumnus Billy Cook. None of them are household names in southern souldom outside of Karen Wolfe and Crystal Thomas, but that's the way Jeter (thankfully) thinks. He's after talent and new sounds, not hype.
The lead-off track "It's About To Go Down," a Jeter Jones duet featuring Billy Cook, is one of the best songs on the set. Jones lays down a superb vocal reminiscent of the mellow yet swinging mid-tempo atmosphere of "Black Horse".
"Love You Down," a duet with new artist JD, is another surefire winner, combining an irresistable melody with an uptempo
pace and an arrangement (by Ronald "Slack" Jefferson) that combines modesty and enchantment.
In fact, the set as a whole is an exercise in enchantment. Previously-released tunes like the beguililng "Southern Soul Garden" and the lively "Southern Soul Cowboy" are tailored for tender sensibilities and listening. Like the Platters from the early days of rock and roll, or the Stylistics from the early seventies, the voices-in-unison approach (Jones, RnB Pooh, Volton Wright and JD on "Cowboy," King South and Jones on "Garden") produces a chorale-like serenity, a good-vibes feeling that weaves its way through many of the CD's songs.
The gentle harmonies give FISH GREASE FRIDAY a throwback feel. Sometimes it's obvious, as in Volton Wright's nostalgic "My Baby". At other times it's overpowering, as in "Jood Wood," where Jeter, Rhomey, Stan Butler, Mr. Smoke and King South take turns on verses while even more background vocalists (including female) croon together on a vintage-styled chorus.
"Hot Body" (which seems inappropriate on this otherwise un-rowdy set), "It's Time To Leave" (which seems a little "down" on this otherwise airy set) and "Trust Issues" disappoint, whether because they clash with the aforementioned theme or are simply lower-caliber songs, but overall FISH GREASE FRIDAY maintains Jeter Jones' amazing run of recording excellence.
By the way, I don't follow mainstream R&B closely, but isn't DeShay in the DeShay/Volton Wright duet, "Lay With Me Tonight," Beyonce reincarnated?
–Daddy B. Nice
Buy Jeter Jones' new DA FISH GREASE FRIDAY album at Apple.
Listen to all the tracks from Jeter Jones' new DA FISH GREASE FRIDAY album on YouTube.
Listen to Jeter Jones' new DA FISH GREASE FRIDAY album on Spotify. 
*********************************************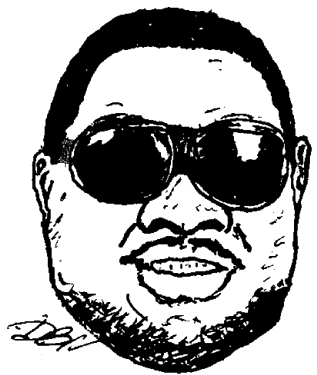 Jaye Hammer: It's Jaye Hammer Time (Ecko): Three Stars *** Solid. The artist's fans will enjoy.
Memphis' Ecko Records, the grand-daddy of southern soul labels, minimized its releases in 2020, the year of the pandemic. For the first time in ages, neither of the label's top two recording artists, Ms. Jody or O.B. Buchana, put out a full-length album, although veterans David Brinston and Sheba Potts-Wright did. Now, as 2021 kicks off, one of Ecko's most promising artists, Jaye Hammer, arrives with an album of new material recorded during the worst of Covid-19, It's Jaye Hammer Time.
The mid-tempo, James Jackson-written gem "Come See About Me" combines a fine Hammer vocal with a unique arrangement (by John Ward) that adds a subtle and alluring, treble-clef keyboard fill to the instrumental track. The unique touch (it sounds like steel guitar filtered through cotton candy) makes the record. A stepping-styled rhythm track and a snippet of female background make this a perfect vehicle for Jaye Hammer. Incidentally, Robert "The Duke" Tillman recorded a southern soul single called "Come See About Me" a couple of decades ago.
The John Cummings-penned ballad "I'm In A Hole In The Wall Mood Tonight" is another stand-out, with Hammer's vocal meshing perfectly with an instrumental track that draws its strength from its exaggerated slowness. This is the most original song on the album, and it wouldn't top the peak it climbs if not for Jaye Hammer's inexhaustible emotive abilities.
His ability to infuse lyrics with believable emotions also buoys the otherwise marginal "You're A Keeper," another James Jackson tune. But Hammer can't do much with the unremarkable "You Deserve Better," and the balance of the CD is compromised by less than stellar songwriting. Hammer's "Party Mood," for instance, redone as a "Club Mix," loses much of its original fizz.
Jaye Hammer is good enough that he can pretty much write his own ticket by now, but like so many other singers he needs great material, inspired material, and it's slim pickings here. Slim pickings—but not bare. "Come See Me About Me" and "I'm In A Hole In The Wall Mood Tonight" are likely to join the other classics on Jaye Hammer's top shelf, and that's better than nothing to report for the year 2020.
–Daddy B. Nice
Listen to all the tracks from Jaye Hammer's new IT'S JAYE HAMMER TIME album on YouTube.
Buy Jaye Hammer's IT'S JAYE HAMMER TIME at Jazz N Blues Club.
Listen to Jaye Hammer's new IT'S JAYE HAMMER TIME on Spotify.
---
---
Feedback, comments, information or questions for Daddy B. Nice?
Write to: daddybnice@southernsoulrnb.com