Daddy B. Nice's CD Reviews August 2020
August 10, 2020
The Jones Boyz: 2 Kings
Four Stars **** Distinguished effort. Should please old fans and gain new.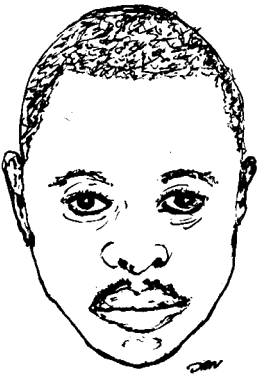 To state the obvious for the majority of fans reading this review: The Jones Boys are not related. Sir Charles Jones ("The King of Southern Soul") is from Montgomery, Alabama. Rejected by Malaco Records, the renowned, old-school label of southern soul's past greats like Johnny Taylor, Bobby "Blue" Bland and Little Milton, Charles (aided by Jackson, Mississippi's Senator Jones, no relation) more or less kicked off the contemporary southern soul era with the publication of his first two albums.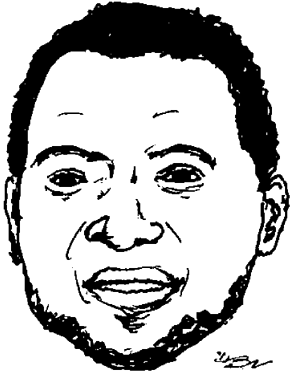 Jeter Jones ("The Kang of Trailride Blues") is from the Shreveport, Louisiana area. Appearing on the scene a dozen years after Sir Charles with a couple of unschooled albums utilizing over-used rhythm tracks, Jeter has morphed into one of the most creative, innovative and prolific artists of the last decade, and arguably the most dominant southern-soul writer/performer/artist-enabler of the last three years.
The jacket of the new CD features both Jones boys, Charles and Jeter, with World Wrestling Entertainment-style "belts" slung over their shoulders signifying their "royalty" and achievements.
I was mistrustful of this album at first. I knew a number of the tracks were not only "reruns" of past singles but duplicates (or near-duplicates) of songs simultaneously released by Jeter Jones on his new solo albumMufassa. (See Daddy B. Nice's five-star review elsewhere on this page.) So my initial reaction was: What's the point? But as I actually started listening to 2 Kings, my skepticism turned to appreciation and, gradually, pleasure and delight.
The set kicks off with a cover of the eighties' classic, Cameo's "Candy". In my review of "Mufassa" I compare it unfavorably to "Mind Playing Tricks On Me," the Jeter Jones' cover of the old hiphop standard included in "Mufassa". In the latter Jeter re-imagines the Geto Boys' rap as an almost bluegrassy (although not "acoustic," as I mistakenly described in my review) southern soul vehicle, while in "Candy" The Jones Boyz simply present a glorified, cover-band treatment of the original, epitomized at the moment Jeter sings (Cameo-style), "You give me a heart attack," at which point your head snaps back like you're traveling through a time machine.
Listen to Jeter and Sir Charles singing "Candy" on YouTube.
A funny thing happened, though, as I listened to the album as a whole. The tunes held up so well that I actually enjoyed "Candy" a little more each time I heard it. Jeter's winsome, unforgettable tenor. The novelty of hearing Sir Charles singing background. Even the snappy, throw-back rap by Storm.
"Candy" segues into a batch of songs far more varied and realized (including anger and hurt, but more about that later) than anything on Charles' own simultaneously-released album, Intimacy.
See Daddy B. Nice's "New Album Alert: Intimacy."
True, some of the tracks are versions of tunes also heard on "Mufassa". Trail Ride Version 2.0 duplicates "Old Back Road" from "Mufassa". Prior to that, the Jones Boyz (although not yet known by that name) put out a single and "official video". The title was "Trail Ride," incidentally the very collaboration that first signaled Charles' and Jeter's mutual simpatico.
The Slack-produced "Soul Brothers Moonshine" was first published in P2K's 2018 debut album, "Welcome To The Boom Boom Room," featuring Sir Charles Jones. Sir Charles even sang the first verse (typically the host artist does). "Soul Brothers Moonshine" was also released on "Mufassa," with Jeter taking P2K's place.
"Moonshine," as it's called in this iteration, has become so ubiquitous on YouTube and internet radio that it almost rivals "Friday" as Sir Charles' current signature tune. Now, with this third official publication, "Soul Brothers Moonshine" becomes a top-shelf, southern soul standard and one to be permanently associated with Sir Charles Jones. (R&B Pooh, another Jeter Jones discovery, contributes a verse.)
However, it's the new tunes—at first so easy to overlook—that really "seal the deal". Dedicated to zydeco star Brian Jack, the effervescent "Zydeco With Me" percolates on the froth of its cajun button-accordion accompaniment, with Charles engaging the uptempo vocal with enthusiasm.
"Like Voodoo," with a soothing refrain—"This southern soul / Will take control of you"— marks a dazzling collaborative effort. Both Jones boys (aided by guest artist King South) give superb vocals, spiced with lyrics marking each singer's coming-of-age moments, and once again, Sir Charles is turned-on.
Not that Jeter Jones is in any way unequal to the task. The set's finale, "Can't Do It No More" is a solemn ballad sung from Jeter's heart, and the evocative ballad "Can I Get Some" is a stellar solo outing, meshing perfectly with the quality of the set as a whole. Jeter more than holds his own as a vocalist of the first order and an "equal" of Sir Charles. And, to look at the reverse side, Sir Charles seems to be in his true element around Jeter. He's seldom appeared as relaxed and in tune with his unique mojo.
There are only ten tunes on The Jones Boyz: 2 Kings—nine if you don't count the thirty-second intro—and little filler. To be picky, there's not much of interest in recycling Parliament-Funkadelic in "Party, which simply reminds me of coke-crystal-meth zombies clubbing to George Clinton at hours when working people are just getting up to go to work. (Mr. Smoke, Daddy B. Nice's "Best Debut Artist" of 2019, guests a verse on this one.)
But I have saved the best, including the aforementioned anger and hurt, for the last. It is sheer ecstasy to report I was knocked over like a Mack truck by the spectacular ballad, "I Don't Understand".
Listen to Sir Charles Jones singing "I Don't Understand" on YouTube.
Here Sir Charles gives us his all. Emotions—very real, very frightening emotions—pulse like strobes in Charles' vocal, and Charles' amazing vocal enhancements take the aural beauty to a celestial level. The production is off the charts in the way only a super-producer like Sir Charles can manage. All of the trademark techniques are there—only totally, brilliantly fresh.
This, for me, is the true Sir Charles Jones. The emotional tone is perfect. Why? Because love—I'm talking about real love–shines through the hurt propelling the tune's vehement power. And all the while the instrumental wealth just keeps raining down like coin poured from giant kettles. This is a song comparable to "Is Anybody Lonely?" and "The Letter". It's the kind of song we've waited years to hear from the King.
The Jones Boyz should make this a series.
–Daddy B. Nice
Listen to all the tracks from The Jones Boyz: 2 Kings album on YouTube.
Buy The Jones Boyz: 2 Kings album at Apple.
Buy the Jones Boyz: 2 Kings album at Amazon.
Read Daddy B. Nice's Artist Guide to Sir Charles Jones.
Read Daddy B. Nice's Artist Guide to Jeter Jones.
---
---
Feedback, comments, information or questions for Daddy B. Nice?
Write to: daddybnice@southernsoulrnb.com